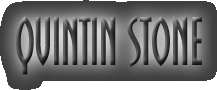 notablog
Archive
| | |
| --- | --- |
| Meat Part 2 | Saturday, April 9, 2011 10:17 PM |
For dinner, a New York strip steak pan broiled in a dollop of bacon fat with salt and ground garlic. The marinade taste was a tad too strong though, so either I should not have let it marinade too long or I should have watered it down some. Also I forgot to set a second timer and let the 2nd side cook a little too long. But still delicious.
| | |
| --- | --- |
| Meat Orgy Weekend | Saturday, April 9, 2011 10:09 PM |
This afternoon I started off my meat orgy weekend with a BBQ bacon cheeseburger, made from 1/3 pound of 80/20 ground beef and freshly cooked bacon on top. A couple hours was spent prepping the rest of the meat, marinading the ribs & steak, brining the chicken breasts.
| | |
| --- | --- |
| Minecraft subway | Tuesday, September 28, 2010 10:18 AM |
| | |
| --- | --- |
| Civilization 5 (Update) | Thursday, September 23, 2010 6:24 PM |
notablog RSS 2.0 feed