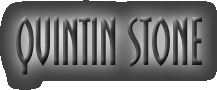 notablog
Archive
| | |
| --- | --- |
| Evil Genius | Tuesday, November 2, 2004 11:31 AM |
The demo got me itching for Evil Genius. Hell, it got me itching for Dungeon Keeper, so I played some DK2 goodness while I waited. Once I finally got to Evil Genius, I found a game with a good idea but some poor design decisions.
This is actually a pretty long game, considering the situation. Unlike DK2, it's not a series of scenarios. It's one long main objective, achieved by completing a series of smaller objectives (many of which have their own smaller objectives). Near the end, you will get a chance to relocate to a second island with a much larger space for building, but unfortunately it also has greater distances to the depots, which means construction projects take longer.
Base design is one of the strong points. It's quite enjoyable to plan your layout and decide what kind of design you want. Something geared towards presenting an innocent front to agents that sneak in? Entrances that lead to a series of traps for disabling or killing agents? Or something ultra efficient, designed for speed and easy access? Each has its strengths and its weaknesses. My own design was a mix of the latter two. My three entrances had non-lethal traps for disabling intruders. I had a number of "honeypot" entrances: the doors in lead to corridors of traps which end at a door leading back out.
Minion specialization worked out pretty well. The problem was that, with the minion cap hard set at 100, it was too hard to keep a lot of highly specialized minions, and it was far far too easy to have them all killed by super-agents. Any time one of your highly specialized types is completely wiped out, you need to go through the hassle of kidnapping one and torturing him all over again. How often does this happen? Much more often than I thought reasonable. The problem is that you can't mandate that they make training underlings a priority. Your marksmen and martial arts masters respond to every kill tag, just like guards and mercenaries. Your diplomats and playboys will try to shmooze agents tagged for weakening, just like their less-skilled spin doctors and valets. The problem is, of course, that performing these duties is rather hazardous. If I had a nickel for every time a super-agent went absolute batshit and murdered all of my social minions for no goddamn reason, I'd be a rich man.
Yeah, super-agents. This was an intriguing idea with an implementation that led to more frustraiton than any other aspect of the game. Super-agents are special advanced agents that cannot be killed through normal means. Only late in the game can you find out the secrets needed to stop them permanently. Super-agents also have special powers that they can use against you and your minions. The worst, John Steele, can actually change your alert levels, reset all of your security doors to the lowest level, and start random fires in your base. And he does this all at once. Any time he wants. The problem here is that super-agents get freaked by the most minor things, and then they start killing everyone in sight. Even having a hoarde of social minions sapping their attention is no guarantee of avoiding their wrath. Trying to distract agents like this really drains the minions' endurance. So eventually, they get too tired to keep it up. This assumes, of course, that the super-agent doesn't just up and kill them before (or right after) they get a chance to do their thing. If this wasn't bad enough, there were times where I had 3 super-agents roaming my island at once. Killing with abandon. Blowing up shit left and right.
So, in the end, the only way I could continue playing the game was to cheat. I discovered a way to raise my minion max to 200, allowing me to specialize more. There's also a cheat that makes most agents (and all super-agents) leave the island after only a very brief time of looking around. Once I took advantage of these, I was able to actually focus on completing various "Acts of Infamy" and working towards the final objective.
Replay value? Very little. The game progression, as far as I can tell, will be fundamentally the same for all sessions. Differences will be minor: your choice of avatar, your choice of henchmen, your choice of base design, your choice of final doomsday weapon. I might try playing again with a very very innocent-looking base with a focus on hiding nerfarious objects deep inside. Even then, I expect that I'll eventually have to rely on the cheat again, just to keep from quitting the game in frustration. Like I said, this game is a great idea marred by some poor implementation decisions.
| | |
| --- | --- |
| Jagged Alliance 2 | Monday, September 20, 2004 12:46 PM |
Yesterday I finished Jagged Alliance 2 after a considerable number of enjoyable retro hours spent playing the game. The game itself plays a little like Fallout 2 without the role-playing aspect; in other words, it is a squad-level tactical wargame. You can control multiple squads of units, each squad consisting of up to 6 members. Outside of combat, the game plays in real-time at the tactical level (inside a town, for example), or can be be played in fast-forward while viewing the strategic map, which displays all of the towns and areas between them. Combat is done turn-based, with each unit having a certain number of action points that can be spent attacking, moving, or interacting with other objects.
The game contains a nice variety of modern weapons to select from. Handguns, submachine guns, rifles, and light machine guns are pretty well represented in a few standard calibers (9mm, .45 ACP, .357 Magnum, 5.56mm, 7.62mm Soviet, 7.62mm NATO). I found some 5.7mm ammo for the FN P90 and some 4.73mm ammo for the HK G11, though neither of the guns actually turned up.
Your units are either straight-up mercenaries (recruited through a pretty humorous send-up of the World-Wide Web) or NPCs that have agreed to join your cause. Equipment is either purchased through a similar web-based system or it is found on the battlefield. This is, in fact, where you'll get nearly all of your supplies. The web page supplier generally offers new, advanced equipment only days, weeks, or months after you've discovered it on your own (it's really best for ammo and other basic supplies that are used regularly). This means that your own squads are often outmatched from a technical standpoint. You have to rely on better tactics and intelligence in order to win.
The game has a single goal, though there are a few side-quests that pop up from time to time. Most of these come up through the game's very crude conversation system that allows you to (try to) communicate with the few named NPCs you can find in various locations. The talk system was one of the game's major weaknesses: I like that the developers tried to incorporate some RPG-aspects into the game, but the player is given very little indication as to what the various conversation choices will do. Your only options are "Friendly", "Direct", and "Threaten", or you can try give the NPC an object, or attempt to recruit him or her. As for what these choices really in a practical sense only becomes apparent after you use them.
The game's most serious problem, however, was its bugginess. This was especially disappointing considering that this was a re-release of the game, with a new version number. Very rarely could I get through an extended play time (an hour or two) without the game crashing. Did it have anything to do with an older game and XP incompatibilities? Possibly. There were also a number of in-game bugs that popped up that could not be explained away so easily. Squad member orders would often randomly shuffle after a reload (there's no way to manually reorder a team in combat or on the move). Infinite loops popped up occasionally in the turn-based combat, usually when the AI units seemed with be "thinking", though every so often the game would display a clock and freeze on my own turn.
Jagged Alliance 2 is a great game for squad-level wargamers and fans of the combat-side of Fallout 2. In spite of its problems, it really drew me in and had me in Obsessive Mode (tm). I'd often be at the computer in the morning, before work, even if I could only get in 5 minutes of play time. This would tide me over until after work, when I'd get home and immediately bring my computer out of hibernate and start the game up again. It's a shame it took me until now to find out what a great game JA2 is. Now I have to see about the add-ons "Unfinished Business" and "Wildfire", and the various total conversion mods out there.
(Updated Monday, September 20, 2004 12:52 PM)
| | |
| --- | --- |
| Ding dong, the witch is dead | Monday, September 13, 2004 11:23 AM |
Today, at midnight, the poorly-written "Assault Weapons Ban" expires. Of course Chuck Schumer and Dianne Feinstein are hysterical with tales of impending doom and terrorism. CNN is running a
horribly lopsided article direct from the Associated Press
, and everyone is talking about how 2/3rds of the population is in support of extending the ban, and yet the Republican leadership is letting it die.
The thing is, most people don't have a clue what the assault weapons ban is, what it does, or what effect it has. And you can thank anti-gun politicians and the mainstream news for that. How can people really support something they don't entirely understand?
Here's what the ban was:
A ban on semiautomatic rifles that can accept detachable magazines of a capacity of more than 5 and has two or more of the following features:

a folding or telescoping stock
a pistol grip that "protrudes conspicuously beneath the action of the weapon"
a bayonet mount
a flash suppressor or threaded barrel designed to accommodate a flash suppressor
a grenade launcher

A ban on semiautomatic pistols that can accept detachable magazines and has two or more of the following features:

an ammunition magazine that attaches to the pistol outside of the pistol grip
a threaded barrel
a barrel shroud
unloaded weight of 50 oz
the pistol is a semiautomatic version of an automatic firearm

A ban on semiautomatic shotguns with capacity over 5 and have two or more of the following features:

a folding or telescoping stock
conspicuously protruding pistol grip
fixed magazine capacity of more than 5 rounds
detachable magazine

A ban on any of a number of named models of guns as well as clones of those guns: AK rifles of various makers (all models); the UZI and Galil; Beretta Ar70 (SC-70); Colt AR-15; FN/FAL, FN/LAR, and FNC; SWD M-10, M-11, M-11/9, and M-12; Steyr AUG; INTRATEC TEC-9, TEC-DC9 and TEC-22; and revolving cylinder shotguns, such as (or similar to) the Street Sweeper and Striker 12
A ban on magazines or other feeding devices with a capacity of more than 10 rounds

None of the above bans apply to items owned legally before the ban was enacted
None of the above bans apply to a list of excluded rifles contained in an appendix (which includes 37 semi-auto rifles and 49 semi-auto shotguns)
Clearly, even a cursory analysis reveals the following:
This "ban" only applies to newly manufactured guns and magazines. Which means that plenty of these "bad guns" were still in civilian hands and they were free to buy and sell them as they pleased.

The ban specifically referenced named guns and external features. So a rifle with a pistol grip and a bayonet mount is illegal, but without the bayonet mount it's perfectly legal to manufacture and sell. This is not a loophole, it's the foundation of the ban. You can't ban sports cars with spoilers and then complain that the same cars are being sold without spoilers. That makes you a moron. So there were still plenty of legal semiautomatic rifles, shotguns, and pistols that are functional in an identical fashion to the ones that are banned. They fire the same bullets at the same rate and accept the same type of magazines.

Almost all (if not all) of the 86 guns in the "excluded" list of semi-auto firearms don't even qualify as assault weapons as they don't have two or more of the listed features. The overwhelming majority (576) of the 662 guns "excluded" from the semiautomatic assault weapons ban aren't even semiautomatic and weren't even remotely in danger of being banned! I imagine the only reason they were listed was to make the ban feel more palatable.

A functional grenade launcher is considered a destructive device and is much more heavily regulated than anything in this ban. Its inclusion in this bill is quite bizarre. If there are guys running around with grenade launchers, I'd be a lot more worried about the damn grenade launchers than a semiautomatic rifle that also happens to have a pistol grip or folding stock!

This ban has nothing to do with automatic weapons. I mean, it's right there in the text: "semiautomatic assault weapon". Now, the section of the ban that lists rifles by name: Nearly all of those guns are available in both full-auto and semi-auto versions. The full-auto versions are covered by the National Firearms Act of 1934 and require special permits. Even if you assume this ban to cover both the full-auto and semi-auto version of these guns, the new manufacture of machine guns that are transferable to individuals has been prohibited since May 19, 1986. This means that all transferable machine guns that are available for sale to the general public must have been manufactured and registered prior to May 19, 1986. In effect, even if the assault weapons ban applied to full-auto versions of those guns, all legal full-auto versions of the guns listed by name have been grandfathered because they were owned before the assault weapons ban went into effect! But the supporters of the ban and the media (or is that redundant?) like to take advantage of the public confusion, and so they repeatedly talk about Uzis and AK-47s going back onto the street, knowing full-well that the average citizen thinks of these weapons as fully automatic military weapons. This ban has absolutely no effect on the legal civilian ownership of automatic weapons.
The "semiautomatic assault weapons ban" is dead as of midnight tonight. And it deserves to die. This is a worthless piece of legislation. It has had zero effect on crime because it didn't really do
anything
except make some specific
types
of guns harder to come by (and thus, more expensive). This really only affected law-abiding gun owners, shooters, and collectors. Criminals could still get semiautomatic firearms that were still legal or grandfathered. In effect, the irony is that there would be more justification for this ban if it was
harsher
. As is, it's a pointless waste of time. Don't shed any tears for it.
(Updated Monday, September 13, 2004 11:48 AM)
| | |
| --- | --- |
| Retro gaming | Thursday, September 2, 2004 9:18 AM |
I'm back on the retro gaming trail, having installed Jagged Alliance 2 after beating Doom 3 and playing a few Civ 3 Conquests scenarios. I can't believe it's taken me this long to play this game. I had to restart once as I got familiar with the rules, but so far I'm really enjoying it. It has even more tactical depth than Fallout: Tactics, as you can take cover behind objects and shoot around them. Graphics aren't spectacular for a modern game (compare it to Doom 3!). But who cares? Gameplay is still king. If you're interested in seeing what I have planned for the future of my retro gaming, check out
my retro game list
. (True, some of these games aren't exactly "retro"; some are there just there to remind me to play them later on.)
(Updated Thursday, September 2, 2004 9:19 AM)
notablog RSS 2.0 feed