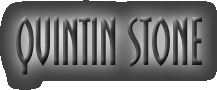 notablog
Archive
| | |
| --- | --- |
| Rise of Nations again | Monday, July 14, 2003 11:21 AM |
I'm kind of having to eat crow. After saying on Friday that Rise of Nations was not my cup of tea, I find myself playing the demo more and more. I firmly believe that the tech advances progress far, far too quickly, but having gotten into the game and learned some of the nuances, I'm starting to really like it and wish I could play beyond the limitations of the demo (my old arch-nemesis "Wonder Victory" cannot be disabled, nor can "Armageddon" which results from too many nuke detonations).
| | |
| --- | --- |
| Rise of Nations | Friday, July 11, 2003 6:24 PM |
I wanted to like Rise of Nations, I really did. The tactics of RTS with the forward-thinking of a Civilization-type turn-based strategy game? Worth a shot! However, the demo has simply shown me that it simply has the swarming-rush of the RTS (which I hate) taking your necesssary attention away from the tedious and constant technological advancements. Unless you can really split your attention well, you're guaranteed to suffer. This, of course, is exactly the problem I had with Warcraft III, where you have to babysit your heroes at the same time you're trying to build up your initial base. Maybe this type of constant demanding multitasking appeals to some people, but not to me.
| | |
| --- | --- |
| Weird shit | Friday, July 11, 2003 9:12 AM |
There's a lot of weird shit going on out there....
From jkib@chiche.com Fri Jul 11 09:11:13 2003
Date: Fri, 11 Jul 03 09:19:24 GMT
From:
To: stone@rps.net
Subject: Dimensional Warp Generator Needed f ei wuxnwrkadcjyu

Greetings,

We need a vendor who can offer immediate supply. I'm offering $5,000 US dollars just for referring a vender which is (Actually RELIABLE in providing the below equipment) Contact details of vendor required, including name and phone #. If they turn out to be reliable in supplying the below equipment I'll immediately pay you $5,000. We prefer to work with vendor in the Boston/New York area.

1. The mind warper generation 4 Dimensional Warp Generator # 52 4350a series wrist watch with z80 or better memory adapter. If in stock the AMD Dimensional Warp Generator module containing the GRC79 induction motor, two I80200 warp stabilizers, 256GB of SRAM, and two Analog Devices isolinear modules, This unit also has a menu driven GUI accessible on the front panel XID display. All in 1 units would be great if reliable models are available

2. The special 23200 or Acme 5X24 series time transducing capacitor with built in temporal displacement. Needed with complete jumper/auxiliary system

3. A reliable crystal Ionizor with unlimited memory backup.

4. I will also pay for Schematics, layouts, and designs directly from the manufature which can be used to build this equipment from readily available parts.

If your vendor turns out to be reliable, I owe you $5,000.

Email his details to me at: info@################.com


Please do not reply directly back to this email as it will only be bounced back to you.



comfort hz fj
| | |
| --- | --- |
| More fun with Moore | Tuesday, July 8, 2003 12:15 PM |
More
fun with Moore
. And
here too
.
Michael Moore: is he just someone who puts his ideology above all else (integrity, honesty, common sense, logic) or is it simply that he lives in a fantasy world where he actually believes all of the manipulations of truth that he espouses? The man is an avowed Trotskyite who is opposed to pretty much everything that America stands for. He is virulently against capitalism in all forms, and so it follows that he rages against America's current system of property ownership, commerce, not to mention the general liberty to do as you damn well feel as long as it doesn't hurt anyone else. No: like all Communists, he would rather everyone live the way he demands, following his rules, even though Communism has been proven to be a disasterous failure again and again. Dirt-poor China can only be called Communist in the loosest terms, and Cuba is a dying society propped up only by the American dollars funneled from tourists and Americans sending hard currency to relatives in Havanna. Even though capitalism and plain old liberty have given humanity all of its wonderful human comforts and medical advancements, Michael Moore schemes in his million-dollar mansion for ways to take that all away from America and the rest of the free world. Well, Michael, you slovenly hypocrite, we're not all as stupid as the vacuous-faced dullards who worship you and gave standing ovations for your various works of fiction that you try and pass off as documentaries. You're not a member of mainstream America, Al Gore didn't win any of the Florida recounts, and eventually you'll die miserable and pissed because your dreams of an American Bolshevik revolution will never come to pass. And I hope to someday piss on your grave.
notablog RSS 2.0 feed